2019. December 3.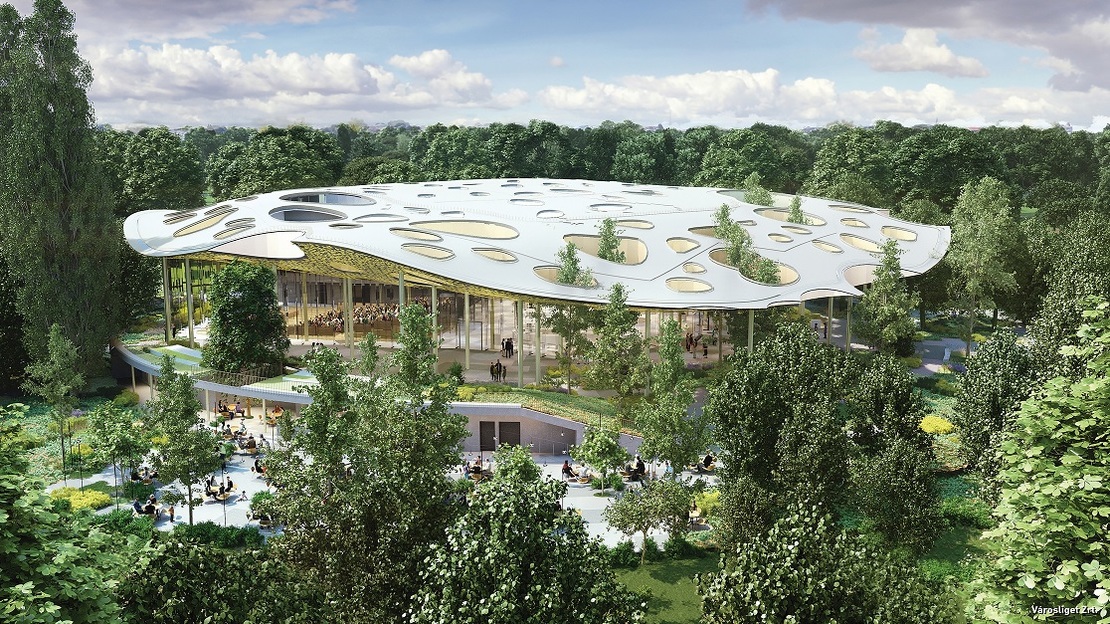 House of Hungarian Music awarded the prize Best International Public Building
It is the rich Hungarian musical tradition that will be brought closer to all native and foreign visitors of the House of Hungarian Music, by way of its interactive exhibitions based on XXI. Century technics, by its music-pedagogical workshops, music and music related events, and by its open air concerts echoing the atmosphere of music pavillions of old. The building is being constructed in the vicinity of Lake Városliget, adjacent to Castle of Vajdahunyad and to the Ice-rink of Városliget, replacing already torn down Hungexpo office buildings of old. The 7000 sqm new institution will be built in a 10000m2 area, formerly restricted to the public, so attendees of the Park will be returned several thousand sqm of rejuvenated green surfaces as a bonus.
The prize of this year has been awarded by an exquisite body of eighty international experts in several different categories; in each cases, design of the project, quality, innovation, uniqueness, and commitment to sustainability has been investigated by the jury.