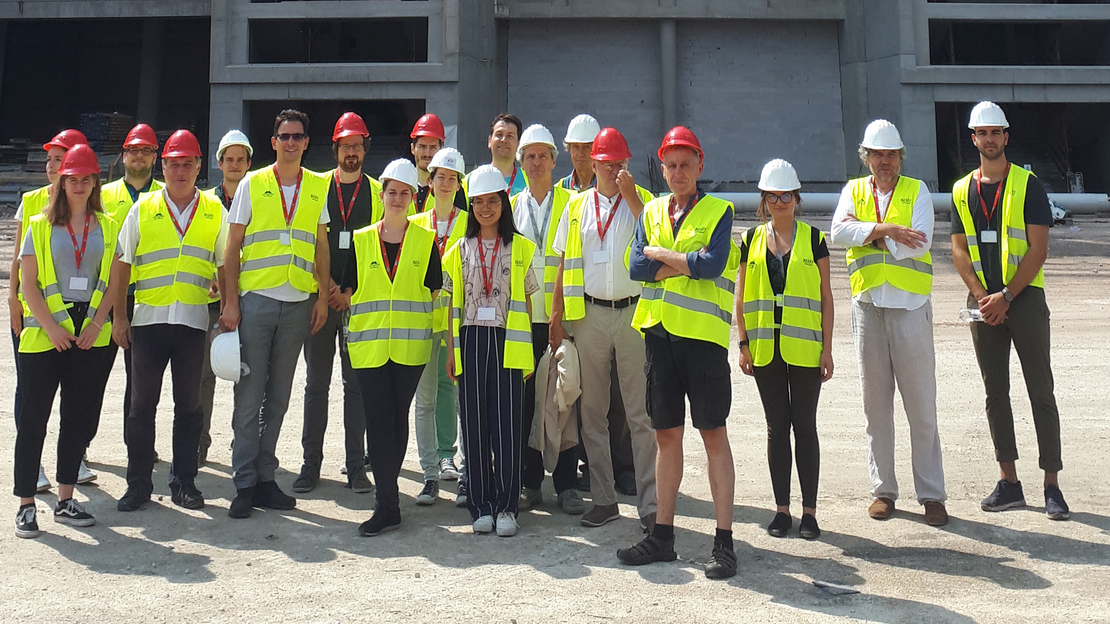 Company history
Founded in the early nineties, M-Teampannon Architecture and Engineering is a collective creative design studio with young architects and Ybl Prize winning principal architects, ranking high in the top architectural practices for a decade. We have become renowned on national level by our urban design projects, medium and large public buildings and higher education institutions.
In our designs we are dedicated to sustainable value, structural clarity and consistency, adaptation to the environmental context both in material use and volume design, and individuality in culture and forms.
We explore spatial orderliness in urban context, buildings and details in interior design.
In our design practice, the most significant of the buildings we designed are the Semmelweis University Education and Research Center, the central building of Sapientiae Hungarian University of Transylvania in Tirgu-Mures, the Life Sciences Center and Library at the University of Debrecen, the MOM Park residential complex, the Hungarian Design Center and the Skanska Mill Park office building.
Our activity ranges from environmental and urban planning to complex architectural design, from historic renovations to interior design. Our office structure is suitable for providing solutions to complex projects. We are working on a BIM (Building Information Modeling) based design system. We also engage external experts and artists as required.
In the course of the design process, instead of formal preconceptions, we follow the traditions of the urban structure and adaptation to the environmental context, the rules of architectural design and construction, ensuring a balance of sustainable values and value-generating solutions.
The company's architects each represent an individual identity based on our common company philosophy, thus our planned projects and buildings are characteristic, and at the same time form part of their closer and broader environmental context.
Scope of activities:
Architectural design
public buildings
educational and cultural institutions
office buildings
residential complexes
industrial buildings
Structural design, interior design, environmental design