2022. December 5.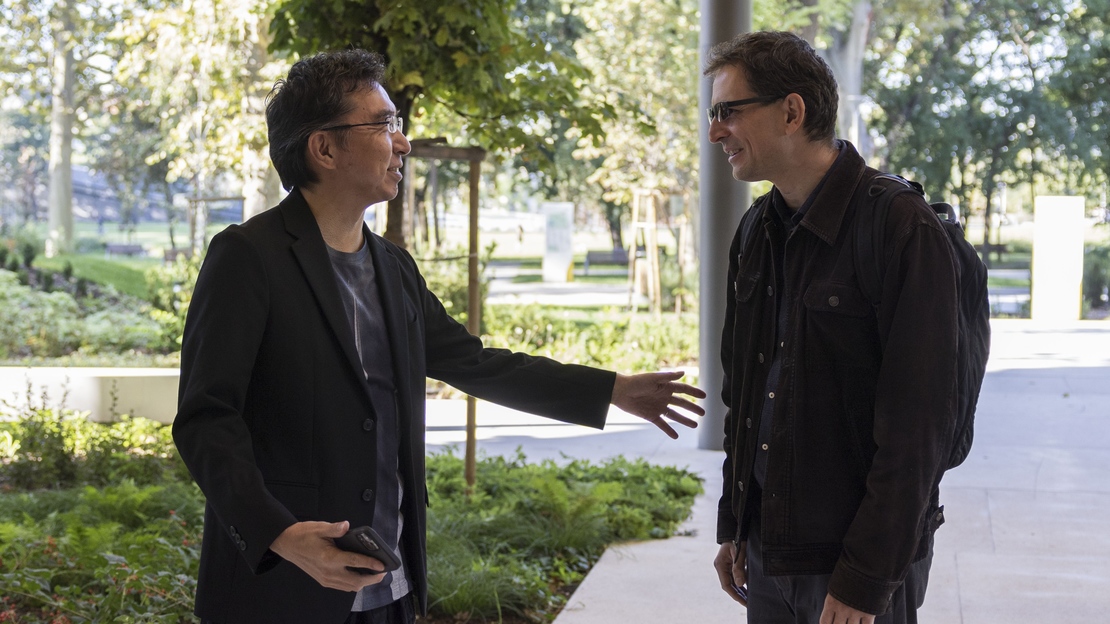 1 Sou Fujimoto visits the house of Hungarian Music, 13.10.2022
Since the outbreak of the COVID pandemic this was the first time that Sou Fujimoto visited Hungary and could see the built end product of the House of Hungarian Music.
The photo shows him with his hungarian architect partner Bence Varga.
(Foto: Mohai Balázs)